Mendota Fireplaces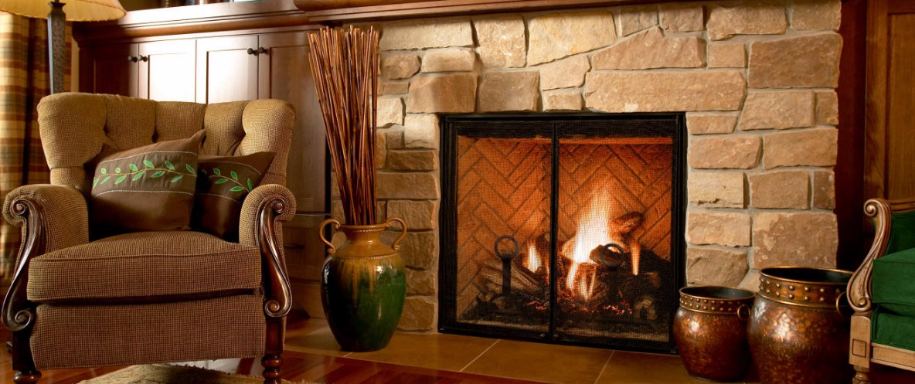 Mendota gas fireplaces and gas fireplace inserts range in size and heat output to fit every room, so you're sure to find the model that's perfect for your needs. Available in natural gas and optionally convertible for use with propane, Mendota has styles and customization options to suit any taste.
Our line of fireplace Mendota Fireplaces include the following:
CHELSEA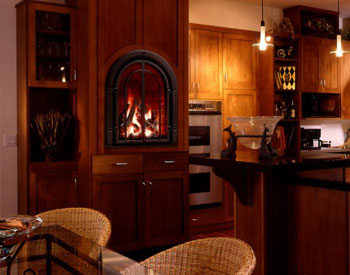 Inspiration is right around the corner or above the kitchen counter, it may be the master suite wall, or... even tucked into the travertine marble in the bath. Like fine art that warms and lifts the soul, the inspired design of the Chelsea fireplace gracefully transforms your space, in ways (and places) you never thought possible. Inspired design gracefully transforms your room. maller size is ideal for kitchens, bathrooms or anywhere you want a cozy nook. Romantic fireplace is also a certified ANSI/AGA high efficiency wall furnace. Flames and heat are adjustable to suit your mood and the weather.
Direct vent design uses 100% outside air for combustion to preserve indoor air quality. Easily customized with a choice of fronts, doors and interior linings.
DXV SERIES FIREPLACES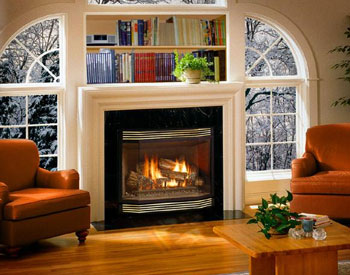 Trends may come and go, but the classic design of the ever-popular Mendota DXV Series fireplace is a timeless addition to any home. While many gas fireplaces are stamped out in a cookie cutter approach, each Mendota DXV fireplace is handcrafted to give you a lifetime of comfort and durability. This is the fireplace that permanently established Mendota as the leader in uncompromising quality, craftsmanship and performance. Our DXV fireplaces have won Best of Show honors at the National Hearth Products Association Expo and have been listed as a Best Buy value by Consumers Digest. And now, the classic DXV fireplace combines with Mendota's BurnGreen technology to provide the ultimate in style, convenience and green efficiency. When you experience something this good, you do not want it to ever end.
FULL VIEW SERIES FIREPLACES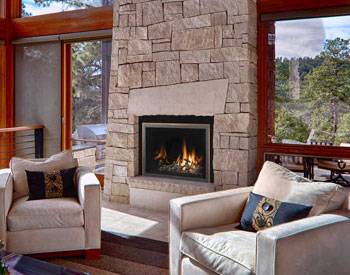 Mendota's FullView design places the fire on the hearth, with no telltale louvers or raised platform to hide the controls. in the end, there's just you and the beautiful fire - the way the experience was always meant to be. Mendota's high efficiency BurnGreen system. Mendota FV41 and FV46 FullView fireplaces are ANSI/AGA certified high efficiency gas wall furnaces. They adjust from a roaring fire with lots of heat to the lazy flames and glowing embers of a late night campfire with the touch of a button. The Mendota BurnGreen burner/remote control system lets you turn the burners and the pilot on and off, adjust the heat and blower output - and even turn off the rear burner on mild days.
GAS FIREPLACE INSERTS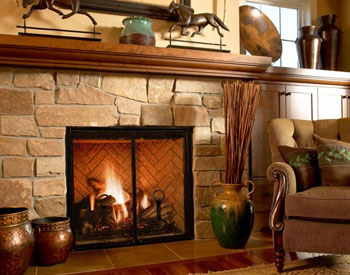 Mendota's gas fireplace inserts instantly enhance the beauty and functionality of your existing woodburning fireplace. Available in two sizes, both gas fireplace insert models feature sealed combustion, direct vent technology that keeps warm air in and cold air out, assuring high air quality, maximum efficiency and trouble-free operation in today's tight homes.
GREENBRIAR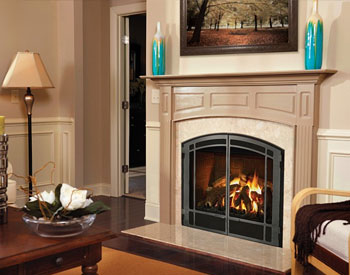 The fireplace you choose speaks volumes of you, of your fondness for classic design, of your care for every detail. With its dramatic Georgian arch, the Greenbriar replicates the beautiful fireplaces of America's first families. It is bold and distinctive, open and inviting the perfect showpiece for rooms that deserve to be shown.
LINEAR FIREPLACES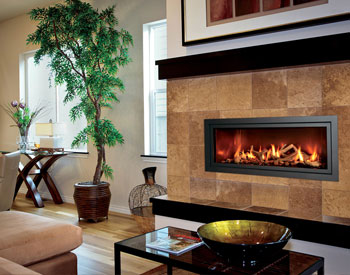 Stop in to our Erie and see what is new from Mendota. ML47 burning.... WOW.
MODERN FULL VIEW FIREPLACES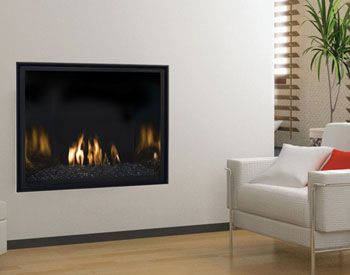 Conventional log sets and brick linings give way to contemporary elements like glass fire stones, tumbled marble and natural river rock. Flames dance against a choice of panoramic panels that expand and amplify the nuances of the fire. And only FullView Modern fireplaces and inserts combine today's high-efficiency green technology with century-old Mendota craftsmanship.
MODERN FULL VIEW SERIES INSERTS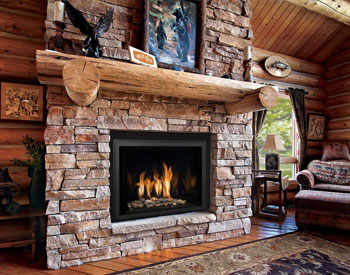 The art of modern efficiency fire becomes art in Mendota FullView Modern gas fireplace inserts. Their stunning aesthetics are matched by a thoroughly modern point of view on efficiency-replacing drafty, messy and inconvenient wood burning fires with today's high-efficiency green technology. It's a thing to behold indeed.