Boulder ~ Longmont CO

Automotive Kitchen Trash Compactor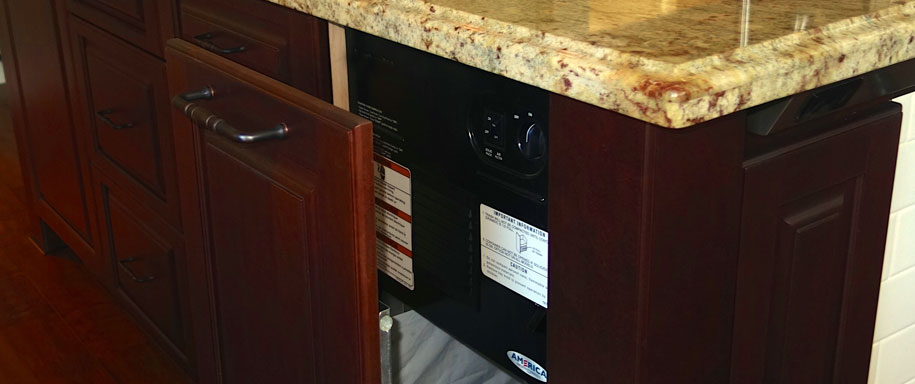 The kitchen trash compactor is a great appliance to have in your home. All kitchen trash compactors essentially have the same components and operate with the same principle. The parts of a kitchen trash compactor include a trash container that is located at the bottom of the unit, a motor that can either be at the top or bottom of the unit, and a flat, steel ram that is located at the top of the trash compactor. When putting trash in the appliance's container, closing the door and pushing the power button, the steel ram is lowered by either a belt & pulley system or set of reduction gears. This puts tremendous pressure on the garbage, flattening it in the process. Once the ram reaches its pressure setpoint the motor is set to reverse and returns the ram to the top of the trash compactor. There are several problems that can result in a trash compactor not working properly and requiring service by a Columbine Appliance & Fireplaces trash compactor repair technician. Some of these problems may include a faulty wall socket, ground fault circuit interrupter, a bad switch, or a stuck steel ram. If you are having problems with our kitchen trash compactor call Columbine Appliance & Fireplaces to schedule a service appointment.
Our Kitchen Trash Compactor services include the following:
Kitchen Trash Compactor FAQ
Columbine Appliance & Fireplaces is pleased to offer answers to some of the frequently asked questions about the kitchen trash compactor services offered at our business in Boulder ~ Longmont.
Why is trash compactor not working?
How does a trash compactor work?
Why are bottles not breaking in a trash compactor?