About Columbine Appliance & Fireplaces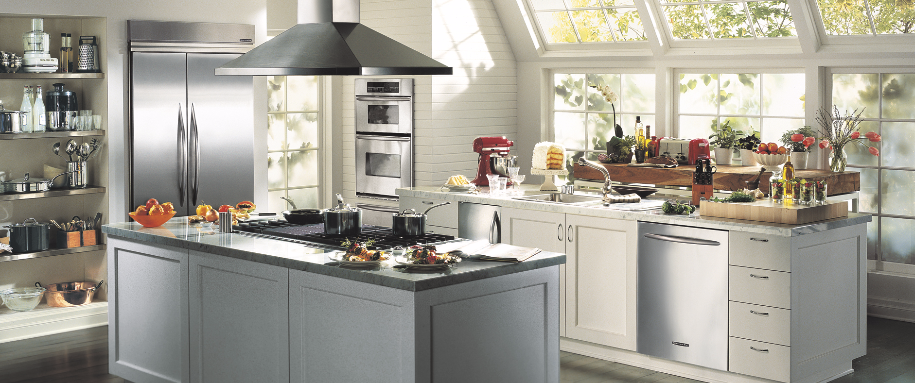 Following Story published by the Boulder County Business Report:
In 1958, Ike Eisenhower was president, Nikita Khrushchev was leading the Soviet Union, Alaska became the 49th state and Columbine Appliance and Fireplaces opened its doors for business.
Now celebrating its 56th(2014) anniversary, Columbine Appliance and Fireplaces has watched Boulder County change and grow, and has provided customers for five decades with superior service and state-of-the art appliances.
The key to their longevity? Quality service, said owner, Doug Salmen.
"Over 25 years ago I recall listening to a speaker at a business seminar," Salmen said. "One of his points for success was DWYSYWD (Do What You Say You Will Do). I've preached that to our staff ever since. It really is a timeless practice - it seems so basic and simple, but it is so powerful."
"Focusing on service is what keeps people around, and hopefully we're making people just darn glad they called us," Salmen said. "The big thing in our case is return business. We'll have a good customer - a really good customer - but they haven't called for five year as because nothing's gone wrong. But sure enough, they're still there.
Salmen said being a factory-authorized servicer is a big reason for their advantage over competitors, especially today with appliances becoming more and more computerized and complicated.
And, although so many appliance service companies using the phrase, "factory-trained technicians," Salmen said some can let the training lapse or provide their techs with infrequent training.
"Our technicians receive updated training, in most cases twice a year per brand," Salmen said. "With direct lines to the manufacturer's technical assistance folks, we're a working partner to help get it fixed and can consult with a technical rep if necessary."
Columbine Appliance and Fireplaces provides service for many major manufacturers of washers, dryers, stoves and refrigerators including Whirlpool, KitchenAid, Maytag, Bosch, Viking, Wolf, Thermador, SubZero, Fisher&Paykel, Dacor and many others. Customers can even submit a service request online at www.columbineappliance.com.
Some tips Salmen suggests for keeping appliances running well and energy-efficient are to clean and vacuum refrigerator condenser coils at least once a year, to inspect the venting behind the dryer unit to see if there are any kings or lint restrictions, and to clean the dryer venting annually.
"A gas fireplace is a fairly costly venture to replace, but we can fix it," Salmen said. "We also offer cleaning and inspection, especially when a house changes hands. We can get the fireplace turned up and cleaned out."