Boulder ~ Longmont CO

Ice Maker Repair & Service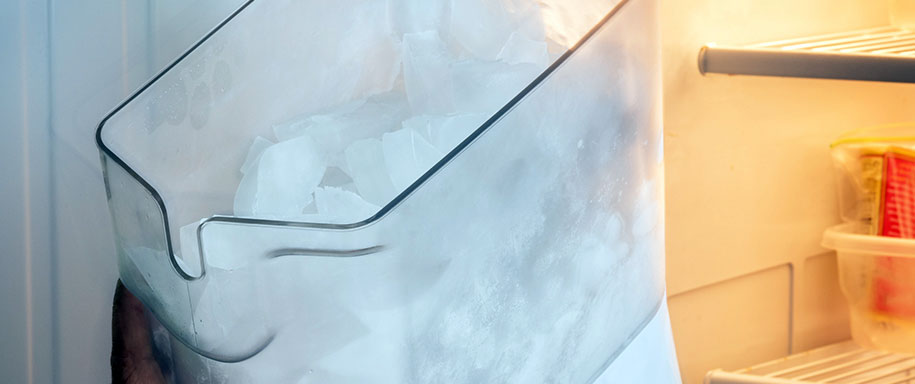 Columbine Appliance & Fireplaces specializes in the repair and service of the home ice maker. The ice maker is a actually a small appliance all to itself that is found inside the freezer and is independent of other refrigerator systems. An ice maker has two functional parts, one being the icemaker itself and the other a water fill valve. The process of making ice begins with a signal sent by the ice maker to the water fill valve - located most commonly on the outside rear of the refrigerator - to open and allow water into an ice tray. A cam and switch in the ice maker control panel determines the amount of water that is needed. Using a thermostat, the ice maker knows when the water is frozen and begins emptying the ice trays. Emptying the trays is done by turning on a small heating element that warms the ice tray before a device turns and pushes the ice cubes out of the tray. A metal wire is used to determine if the ice bucket is full thus stopping the ice cube making process. If you are having problems with your ice maker and live in the Boulder ~ Longmont give Columbine Appliance & Fireplaces a call and let one of our home appliance technicians give you the prompt and professional service you deserve and expect.
Our Ice Maker Repair & services include the following: