Gas Firepits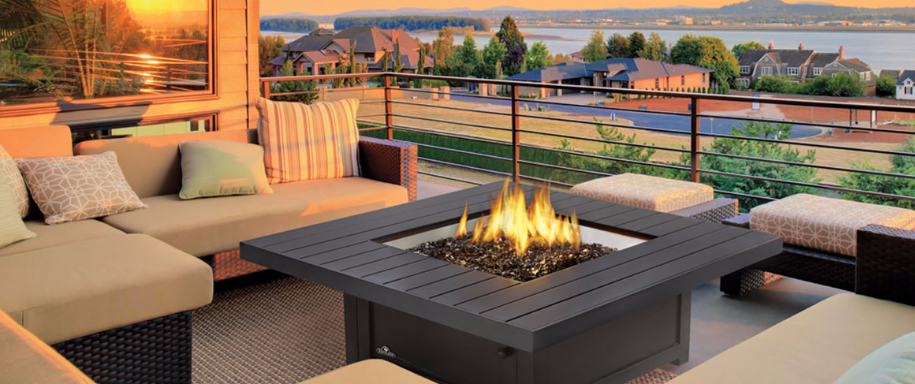 Columbine Appliance & Fireplaces is the leading dealer of gas fire pits in the Boulder and Longmont areas. When entertaining outdoors, a gas fire pit is the ideal way for your guests and you to stay warm on even the coldest of Colorado nights. Fire pits are very similar to indoor gas fireplaces with the exception that they are portable and can be purchased in a variety of decorative forms. As definite advantage of a gas fire pit is they are not as messy as a wood burning fire pit. At first glance a gas fire pit looks just like a conventional wood burning fire pit. But at the bottom of a gas fire pit you will find a gas burner that is connected to a fuel tank. Having a gas fire pit in your Boulder or Longmont area home will help bring the warmth of inside outdoors as well as adding the ambiance of a natural looking fire pit to your yard.
Our line of fireplace Gas Fire Pits include the following:
Custom Sized Pits
Stop Buy Columbine Appliance to see how easy it can be to turn your backyard in to a camping hotspot. Making a custom pits allows you to add your personality to the design. Adding a Gas firepit allows you to sit, relax, and revisit your past. Everyone remembers how relaxing it was to sit by the campfire and tell stories. Columbine Appliance has everything you will need but your stories.
DIY Fire Pits
These kits make it easy for you to create a true custom gas fire pit. Skin the frame with cement board and then add your choice of finish materials over the cement board. The fire pit frame takes the guesswork out of how to support your burner ring and fill material (lava rock, glass, outdoor logs...).
Napoleon Gas Firepits
Napoleon has found the way to make adding a gas firepit to your yard a snap. From the traditional firepit look to the linear view, Columbine Appliance and Fireplaces has something for you. Stop in and see our burning displays.